Recently, the Electoral Meeting of the EUROAVIA Congress (EMEAC) took place in Bremen, where the Designated International Board (DIB) was elected. But did you know that the first EMEAC also took place in German soil back in 1990?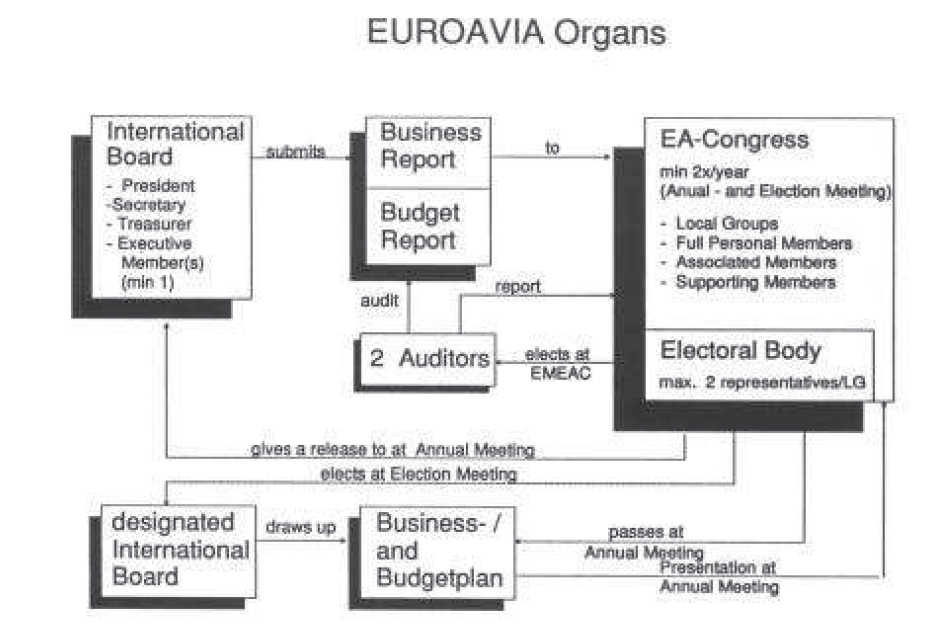 During the late 1980s, EUROAVIA's central committee came under rough criticism from the Local Groups. Lack of communication and organization was one of the most discussed points during this period. These arguments led to a change in the association's statutes and bylaws and, overall, of its organization.
The first EMEAC that was organized in Berlin (1990), approved the new bylaws and statutes. The main changes were:
Introduction of the International Board (IB) instead of the Central Committee.
EUROAVIA became EUROAVIA International.
Introduction of participation and international fees for the IB to manage for the association. These fees came from the Local Groups.
Permanent address in Brussels to register EUROAVIA as an official European organization.
Furthermore, it stated clearly that at least two congresses shall be organized every year (EMEAC and AMEAC) and that the DIB shall prepare Business and Budged Plans for the AMEAC, for the congress to approve. Are you excited to discover the plans of the DIB for the next Business Year?