Modern days require modern technology, and of course, by technology I mean mass control methods. And behold, because the mass media manipulation and FBI's microphones-in-your-house era is over. Welcome to: The drone age. And, of course, by drones I mean… Birds. 
First of all, picture yourself as an average American who had to serve in the army in order to pay university – and with this I mean getting PTSD and then discovering that the loans don't fully cover your scholarship and you must drop out. You wouldn't (probably) know anything about evolution, and you come from a concrete and highways jungle, like Los Angeles. It would not be crazy to think that the government fears you as a threat, so it monitors you. And what better way to do so than by keeping an eye on you everywhere at all times? And what is something that you see everywhere at all times? Exactly! Your mobile ph…… I-I mean, BIRDS!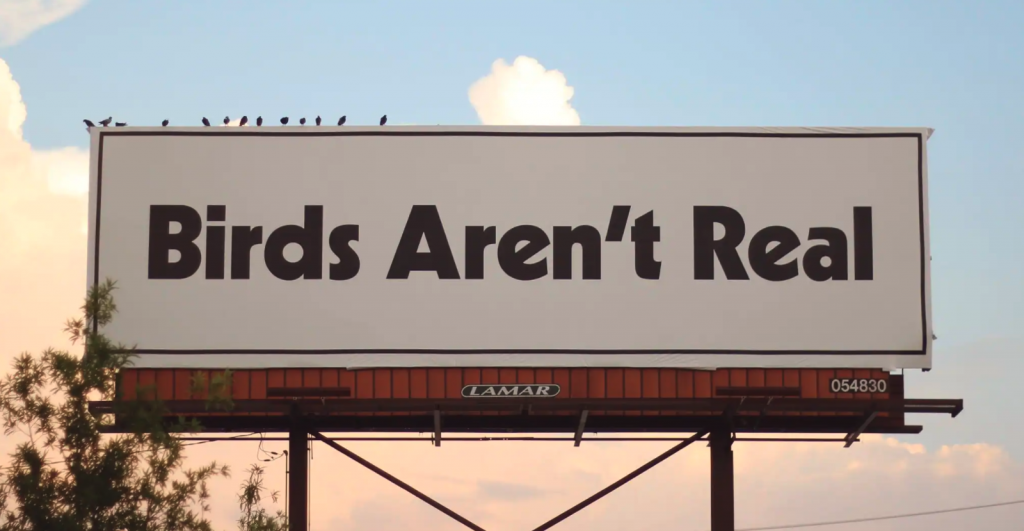 And it may sound like a joke, but certainly there is a scary number of people who believe that birds aren't real. Well, they say they existed, but then the government "replaced" them with camouflaged drones in order to control and monitor you in some kind of gibberish 1984 parody. Now that you suspect that anything minimally natural is a government scam, you would need a platform, a leader, someone to speak out loud what everybody is thinking. We have a guy: Peter McIndoe, and you couldn't be more fooled.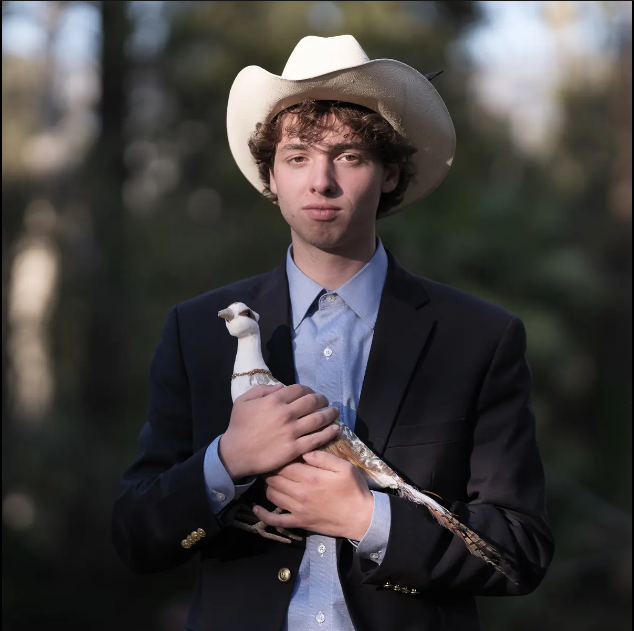 That is because, the "Birds Aren't Real" movement is no other than a crazy parody in order to fight against the dumb conspiracies and misinformation growing nowadays. it was born during Trump's inauguration in 2017, when Peter McIndoe saw a women's strike against Trump, grabbed a sign and wrote "Birds aren't real" as a joke. He even got recorded on TikTok inventing the base story of the conspiracy and reached 20 million views. Soon enough, graffities and other signs with the "Birds aren't real" phrase appeared all over the United States.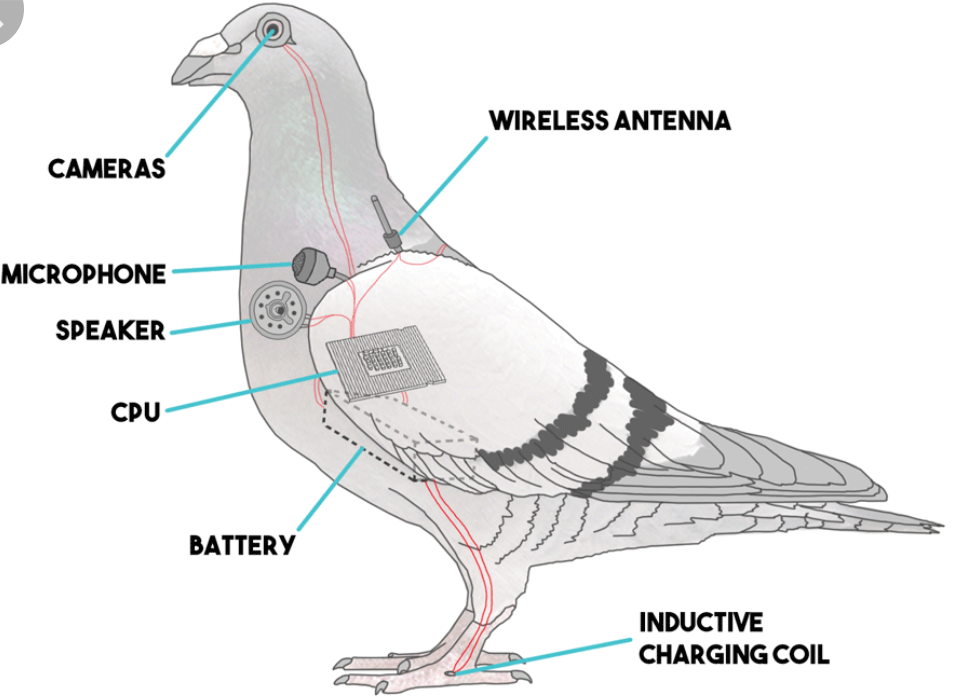 Finally, seeing how his joke escalated, McIndoe, who was born in a very conservative Christian family – the "evolution was invented by Obama to control our minds" kind of conservative – and could reach other points of view and access to real information thanks to the internet, decided to use it in a profitable way, in the non-monetary meaning of the world. So, he created a platform with the pretext of fighting and mocking misinformation and widespread conspiracies. As one of McIndoe's friends, Connor Gydos, said: "If anyone thinks that birds aren't real, we are the last of their worries, because then there's probably no conspiracy they wouldn't believe in."
So, now you know, whenever you see a bird, you have two options, one to suspect the FBI is following you, and the other to laugh knowing someone thinks he's being chased by FBI "bird".