In today's article, let's dive into another chapter of aeronautical history: the planes of the sea. During the last century, we went from conversions of ships that were initially cargo ships, cruisers, or even battleships into aircraft carriers to ships specially designed to carry aircraft, powered by nuclear power. These ships allow naval forces to project air power on great distances without the dependency on a local base. They also are a testament of technological innovation and have a profound impact on naval warfare and global security. Buckle up, because this is going to be a friendly and exciting ride!
The history of aircraft carriers begins in the early 20th century when the world was still getting its head around the concept of human flight. The daring idea of combining ships and aircraft was brewing. The result? The very first aircraft carrier, the HMS Furious, was born in 1917. She was a converted cruiser with a flight deck—a floating runway, if you will. Fast forward to World War II, and aircraft carriers took center stage. The carrier-based planes played pivotal roles in key battles, such as the Battle of Midway, where the skies were a crucial battleground in the Pacific Theater. Carriers became the unsung heroes of naval warfare, launching planes to protect fleets, scout enemy positions, and strike back with fury. Aircraft carriers were also used to escort convoys across the Atlantic where German submarines were destroying a lot of provisions that should have got to UK. Some important aircraft carriers from this period are: USS Enterprise, USS Saratoga, Akagi, Kaga, and HMS Hermes.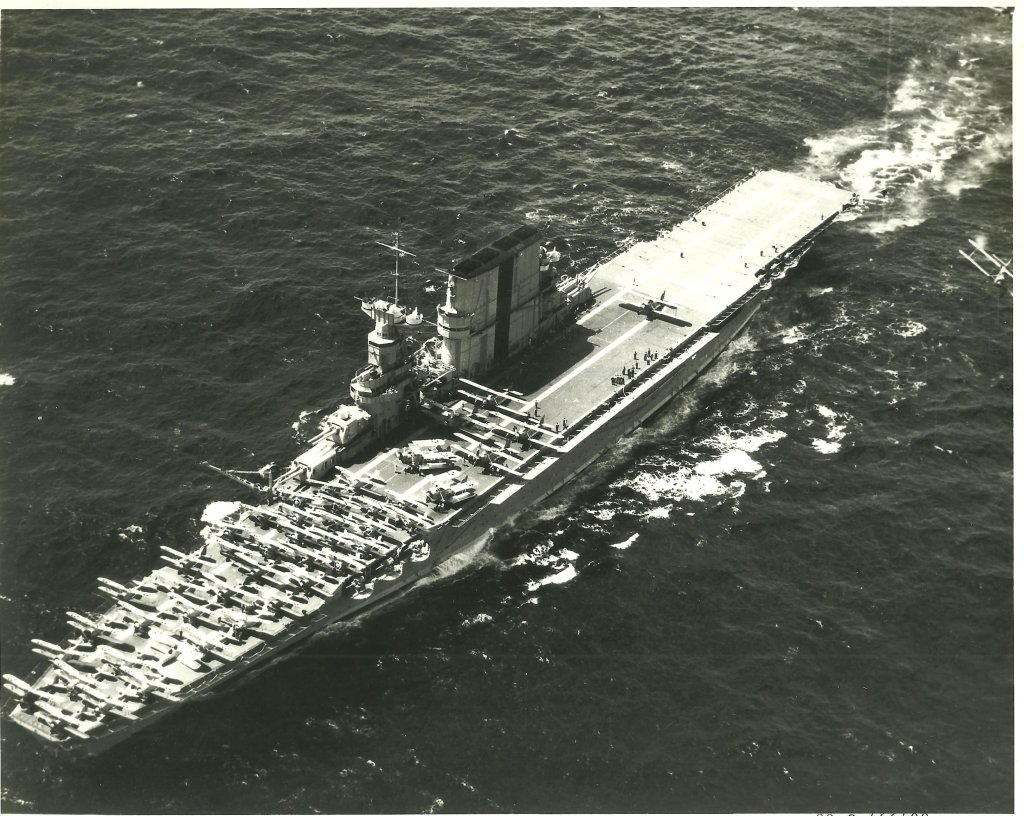 One of the most important strikes of Japanese aircraft carriers was given to the US Navy during the attack on Pearl Harbor where 6 Japanese aircraft carriers brought 408 airplanes to an area northwest of Hawaii. During WWII, piston-engine aircraft was the main actor on the deck, but, over the years, many things changed and now we can find helicopters, jet powered aircraft, VTOL aircraft such as F35 and many more.
We can devide the planes on a carrier in:
Fighters – The main job of a Fighter Plane was to protect the Carrier from enemy attacking bombers and to defend and protect the carrier's bombers from other fighter planes.
Dive Bomber – These planes transported bombs that would be dropped on an enemy ship or selected target. They soared up high in the sky and then quickly dove straight down and released a bomb on the target. They, together with fighters, served as submarine hunters and were the most feared by the submarine crews.
Torpedo bomber- They carried a torpedo that would be released into the water to try to sink another carrier or enemy ship.
The aircraft on the deck were especially designed to take off and land on aircraft carriers and had a special hook at the aft part of the fuselage to catch a special rope and slow down faster.  Some of these aircraft could also fold their wings, so as the maximum amount of them could fit on the ship. Maybe the most famous is F4U Corsair that was armed with 6 x .5cal M2 Browning machine guns or 4 x .79cal AN/M3 cannon, had a range of 1005 miles, a wingspan of 12.5m, could fly with a speed of 720km/h and had a ceiling of 41500ft. This aircraft was launched on 28th of December 1942. One of the fiercest fighter aircraft in WWII, the F4U Corsair, soon became a recognized and familiar silhouette in the skies. With a distinct, oversized propeller and bent gull wings, the Corsair was unmistakable. Additionally, the air intakes mounted on the wings caused a noticeable whistling sound, adding to its reputation and causing Japanese ground troops to nickname it "Whistling Death", a name that would prove to be deadly accurate. During WWII, Allied fighters earned a formidable kill ratio of 11:1, impressive by any standards. After the end of WWII, the Corsair saw action again in the Korean War before finally being retired in 1953.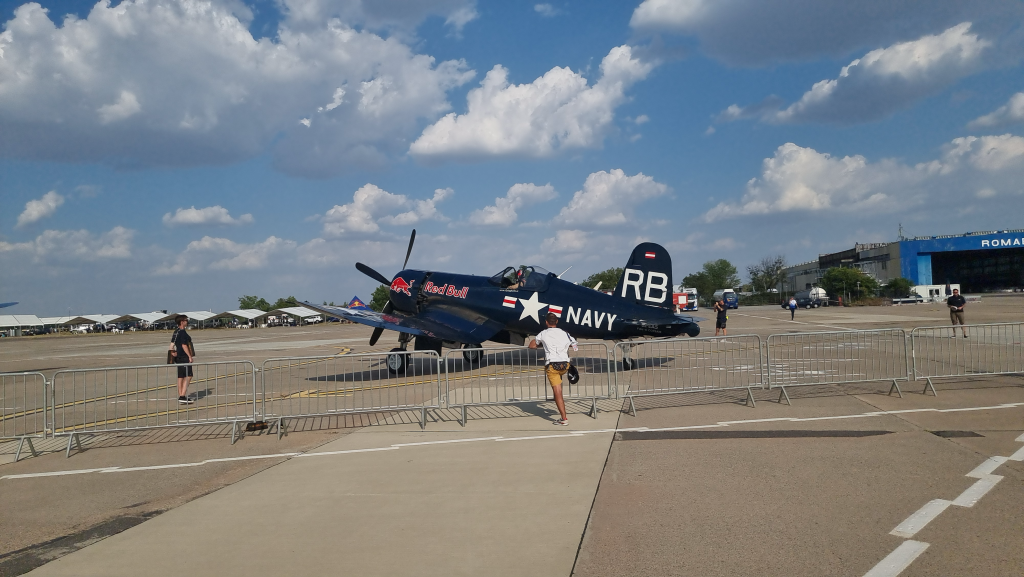 Other honorable mentions are SBD Dauntless, F6F Hellcat, SB2U-2 Vindicator, F4F Wildcat and even some early drones that could carry 2000lb bobs or aerial torpedo that were made from wood and featured a fixed tricycle landing gear. From UK there are a few amazing aircraft such as Supermarine Seafire, the naval brother of the Spitfire, Hawker Sea Hurricane and Fairey Swordfish that was a torpedo bomber. 
From the other side of the Pacific, another legendary airplane took to the sky from the deck. It was the Zero, also called Mitsubishi A6M or Navy Type 0, which is a single-seat low-wing monoplane used with great effect by the Japanese during World War II. It was designed by Horikoshi Jiro and was the first carrier-based fighter capable of besting its land-based opponents. It was designed to specifications written in 1937, was first tested in 1939, and was placed in production and in operation in China in 1940. Although Allied forces code-named the aircraft "Zeke," it was generally known as the Zero, a term derived from one of its Japanese names—Reisen Kanjikisen (Type Zero Carrier-Based Fighter Airplane), abbreviated Reisen. The year its production began, 1940, was the 2,600th anniversary of the ascension to the throne of Japan's legendary first emperor, Jimmu, hence the "zero" designation.
As the years rolled on, carriers grew larger and more capable. The arrival of nuclear power in the 1950s brought about a new era of supercarriers. These giants, like the USS Enterprise and USS Nimitz, were enormous floating cities, capable of launching and recovering aircraft with awe-inspiring precision. Today, aircraft carriers continue to be symbols of military power and technological prowess. They serve as floating airbases, hosting an array of aircraft from fighter jets to helicopters. They can project force and provide humanitarian aid, showing their versatility on the high seas.
Nowadays, some of the most noticeable aircraft are: F14A Tomcat that was made also famous by Top Gun Movie, F-35 Lightning, F/A-18E Super Hornet, the Sea Harrier that is a VTOL aircraft and changed the look of the aircraft carriers but the navy also has some reconnaissance aircraft, such as E-2 Hawkeye.  Sea Harrier is a subsonic aircraft designed for strike, reconnaissance and fighter roles. It has a single Rolls-Royce Pegasus turbofan engine with two intakes and four vectorable nozzles. It has two landing gear on the fuselage and two outrigger landing gear on the wings. The Sea Harrier is equipped with four wing and three fuselage pylons for carrying weapons and external fuel tanks. It also features a Blue Vixen radar that was one of the most advanced pulse doppler radar systems in the world and was the basis for Eurofighter Typhoon's CAPTOR radar. It saw action during the Falklands War where RAF was able to shoot down 20 Argentine aircraft in air-to-air combat, with no loss. Some Harriers were lost to ground fire and accidents. It was retired in 2006 by the Royal Navy and in 2016 by the Indian Navy. A total of 98 aircraft were built.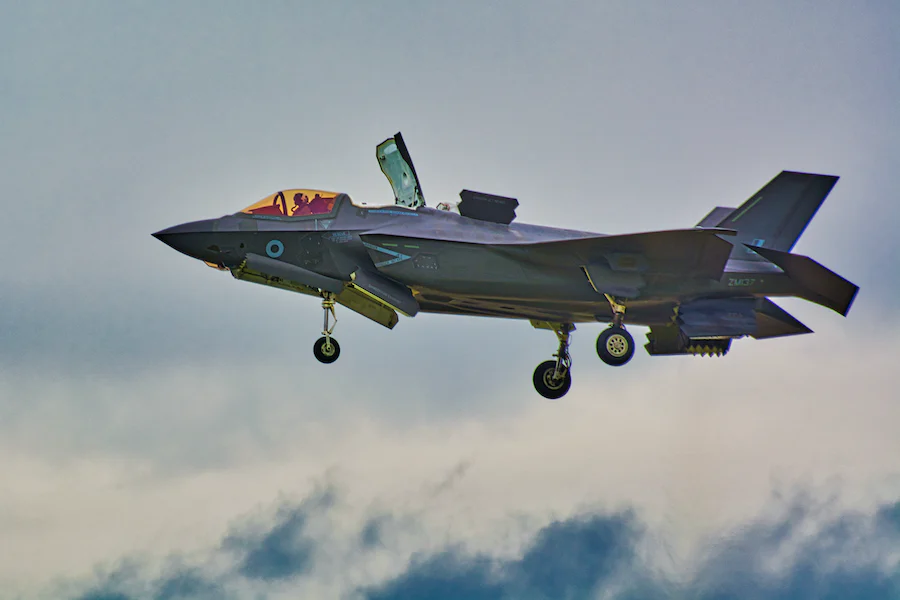 Some of post-war developments of the aircraft carrier include: Angled decks, Steam catapults, Optical landing systems, Helicopters, Ski-jxump ramps, (that is a British innovation as an alternative to contemporary catapult system) and also nuclear engines that can keep the aircraft carrier on the sea for months.
So, there you have it: our friendly exploration of the incredible history of aircraft carriers. From their humble beginnings to the colossal powerhouses, we see today, these floating airfields have made waves in both military and technological history. They're not just ships; they're symbols of human ingenuity and the adventurous spirit that drives us to reach for the skies.