Hello, fellow EUROAVIAns! It has been an enormous pleasure for AS Sevilla to host all the participants in our home city. Let's do a recap of this exciting congress full of beautiful experiences.
It all started on the 24th of September when many of you took your luggage and came to visit us in this intense week of two congresses in our hot but incredibly beautiful Sevilla. During the arrival day, we introduced ourselves through some icebreakers, to be prepared for what was coming.
All of us spent an unforgettable time together in the lovely Escuela Técnica Superior de Ingeniería (ETSI), working, eating, and getting to know each other. But nothing of what happened next would have been possible without the support shown by the staff, members, volunteers, participants, and, of course, our beloved sponsors: AICIA, CATEC, Cátedra AIRBUS, ITAérea, and Skylife.
After some intense and productive days of congress, on the 28th of September, we got to see the wonders of Sevilla. We began the city tour with a visit to the Royal Alcázar, a UNESCO World Heritage Site. This historic palace, a stunning blend of Mudéjar, Gothic, Renaissance, and Baroque architecture, is a testament to the city's diverse past and, most importantly, where Game of Thrones has been filmed. Afterwards, we visited el Rectorado, an old tobacco factory that nowadays holds the humanistic studies faculties of the University of Sevilla and is one of the most historical and charming buildings of our university and the city. Finally, we got to Plaza de España, a spectacular example of Neo-Mudéjar architecture. Built for the Ibero-American Exposition of 1929, this half-moon-shaped square is adorned with intricate tiles representing the different regions of Spain, and where "Star Wars: Episode II – Attack of the Clones" was filmed.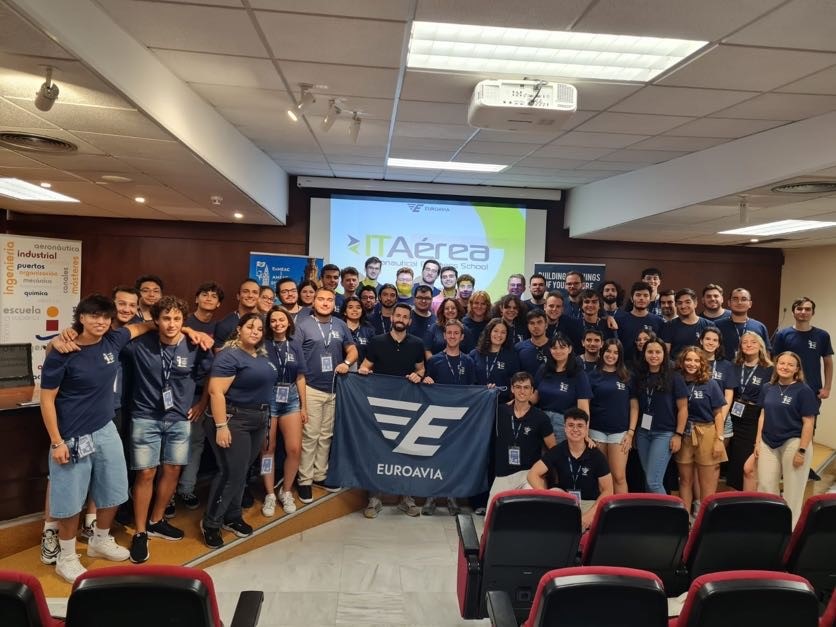 The same day, after having lunch, we had our Sponsors' Presentation during which we got incredible inspiration and knowledge from different speakers. Firstly, we received an insightful and inspiring speech from Dr. Carlos Gómez Camacho, who enlightened us with his experience and his vision for the future of the aerospace industry. Afterwards, we got to know CATEC, one of the most important R+D companies in Sevilla. They showed us all the different projects in which they work, giving us even more inspiration for our future projects. Finally, we received an Excel workshop on the analysis of airline data by ITAérea, which taught us how to master Excel while giving us an insightful view of how airlines take advantage of data analysis to optimise their incomes.
Lastly, we could not have ended the Congress in a better location, along the Guadalquivir and the Puente de Triana, with perfect Sevillian weather of bright sun and 40°C. It was the perfect spot for the emotional moment that we were to live, the exoneration of the IB 2022-2023, and the first Business Meeting led by the IB 2023-2024.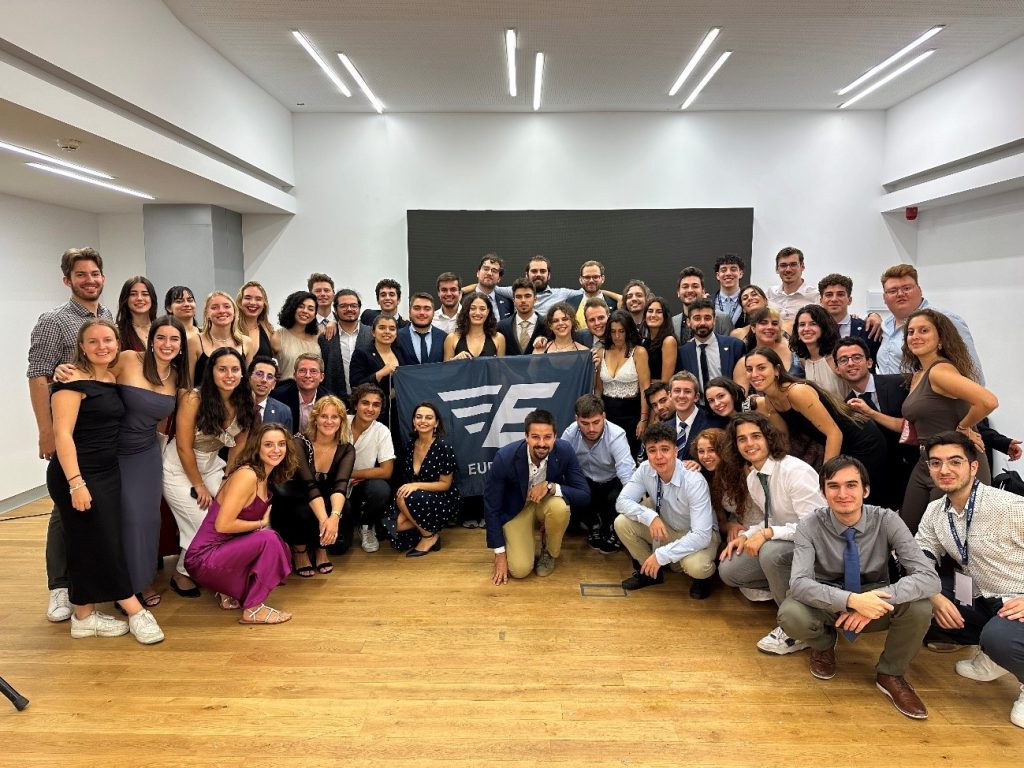 AS Sevilla feels extremely honoured to have hosted this event, the most crucial event for EUROAVIA's future. Furthermore, we would like to thank enormously all the people who came from many different countries to work hard for the future of our association, even if it meant just a few hours of sleep. After all our shared efforts, EUROAVIA will be reinforced and more connected than ever.
See you around Europe!
AS Sevilla