We have already talked about the F104, but have we ever talked about its scandal? It has a whole corruption plot behind it that nobody ever talks about… 
For those who are lost and did not read the article about the F104: we can name it the Starfighter, the flying stick, the winged pencil, the Lockheed's engineers on crack's son, the widow maker, … But for Lockheed specifically, it was the Deal of the Century…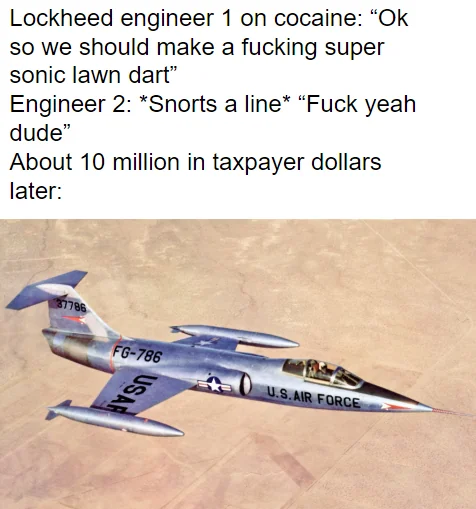 It all commenced with Lockheed's L-1011 TriStar; it was a complete failure, a three-engines passenger aircraft that failed to achieve profitability as Lockheed was not able to deliver it soon enough due to a delay in agreements between Lockheed and Rolls-Royce. To give you an idea of how bad it was; Lockheed needed 500 of those planes to be sold in order to end with an even balance, but they produced no more than 250 units. Thus, we get to the financial problems and Lockheed's necessity to sell its new tip of the spear; the F104 Starfighter (crack-based flying pencil if you ask my opinion…).   
In order to understand how the military stock exchange works, you shall understand the reasoning behind the Cold War. Everything begins with the "bad guys" who would destroy the "good guys" if they show any signs of fragility. Result: you have to always be on the top of technology and to have one country completely divided into a "good guy's" half and a "bad guy's" half. An example of the first country with a direct border with the "bad guys" (usually meaning the one which would blow up if nukes started flying around), is Germany, West Germany to be concrete.  
If you are tuned, you probably remember that West Germany was the top buyer of the F104 in the 60s, with more than 900 units in its Airforce. The nickname "Widow Maker" was rightfully picked afterwards, as Germany lost over 298 of the aircrafts and 100 of the pilots. And the question is: why would you buy a plane that no one knows how to fly and subsequently kill a lot of young, expensive-to-train pilots?
Easy, because you were bribed to do so.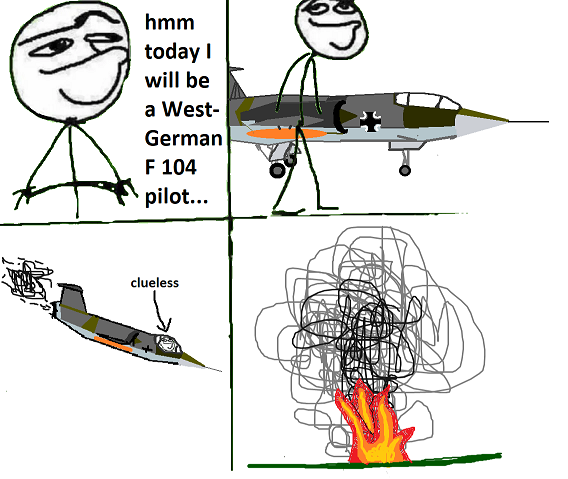 And how do we know?
A former Lockheed lobbyist told the Senate Investigators that the Minister of Defense, Franz Josef Strauss, and his party had received more than 10 million in bribes for the purchase of the planes. Sadly, this was never confirmed, but there are many funny stories about lost tickets and kind gestures from Lockheed. Suspicious witnesses also confirm Lockheed paying visits to the US…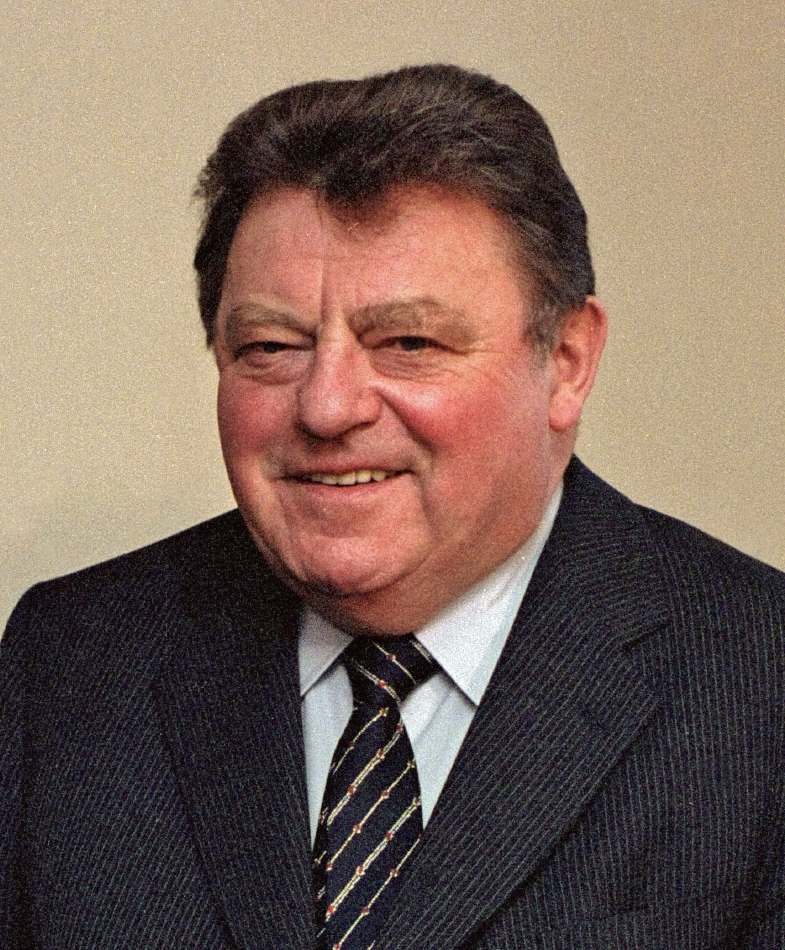 But this doesn't end in Germany. Τhe Japan scandal gets the prize of most WTF external interference by an American mega-corporation. Like a Yakuza video game, for the sales in Japan, Lockheed hired revolutionary ultranationalists, third-party enterprises, Ministers, and Armed Forced Chiefs in what would deserve its very own article. This even ended with an airplane suicide attack by a samurai porn actor (Yeah, that) that killed two people during a protest (!).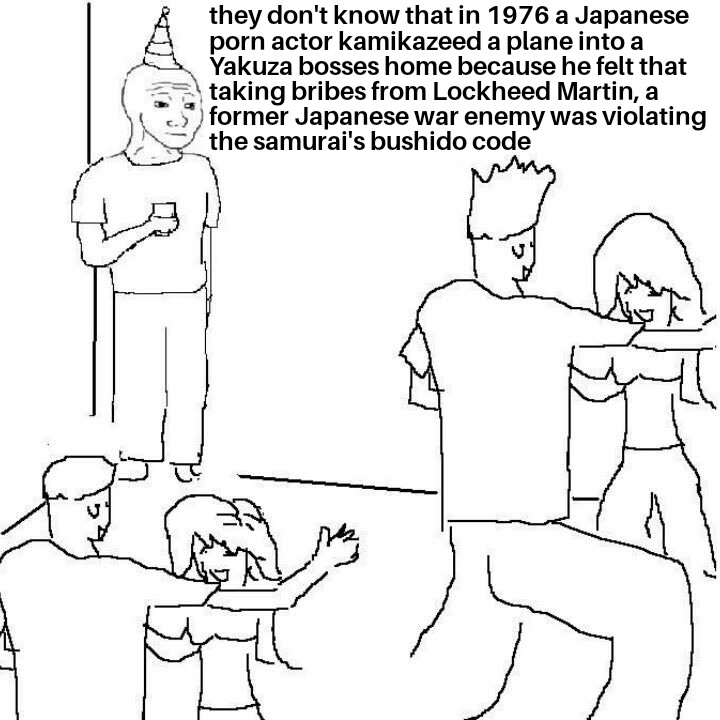 To sum up, the economic situation of Lockheed was fixed by the almighty US Government in a not-so-capitalist movement of intervening in the economy. Nevertheless, thanks to that, we can now enjoy the very best works of firms, like Skunk Works and the Instagram account of Lockheed, where they like to hype their followers with unknown silhouettes of 6th gen fighters… Did I mention that the Senate concluded on an amount of more than 22 million dollars in bribes for foreign officials by Lockheed and still… the court judgement is pending…